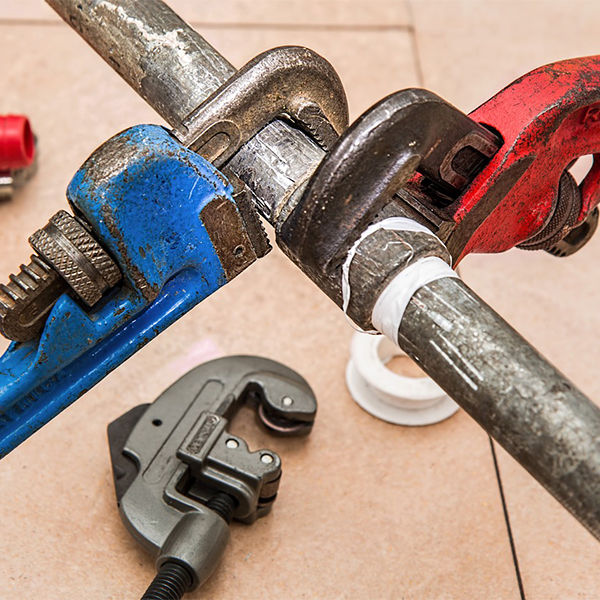 Small cracks in a plumbing pipe can lead to huge, expensive problems later on – like foundation and slab leaks. These types of leaks can cost you thousands of dollars in not only utility bills but property damage as well. So, if you begin to suspect that your house has a water leak somewhere, it's best to contact a professional as soon as possible to fix a problem.
Signs that you have a leak
Small leaks, by definition, can be hard to detect. But, the good news is, there are some telltale signs that you can look out for. Some of them include:
Stinky smells coming from sewers or drains
Wet spots on the floors or walls
The sound of flowing water when the faucets are off
Pipes making crackling noises
High water and electric bills
Pipe Repairs are Our Specialty
If you suspect that the pipes are leaking in your home, give us a call as soon as possible. Leaks are no laughing matter and, if they are ignored, they can lead to serious property damage. Whether you need a single pipe repaird or an entire house re-pipe, we are the go-to plumbing experts in Clark County and will be more than happy to fix your broken pipes so you can get back to business as usual.
Water Main Repairs and Replacements
Water main repairs are tricky. To make things worse, depending on the material your pipes are made from (like lead or galvanize) the pipe might need to be replaced.
In most cases (as most mains are subterranean) this involves using excavators to uncover the damaged pipe. As unpleasant as this sounds, the alternative is worse. If left unchecked, a leaky main can cause high water bills, low water pressure, and even sinkholes.
Sunrise's team of professional plumbers are well equipped to handle just about any replacement or repair needed on your water main. Our staff is highly trained and efficient. They will see to it that all necessary repairs or replacements are made as promptly and efficiently as possible.
Sunrise Mechanical Inc License# 43055 and 79086 Phone# 702-568-5500
Sunrise Mechanical Inc is here to help you with all your plumbing related questions or needs.
If something comes up, don't hesitate to contact us and make an appointment for service.